On behalf of the Polus Center, we would like to sincerely thank all of the local businesses and individuals who donated to, volunteered for, and attended this year's All Things Irish fundraiser.
Your continued support of this event makes it possible for us to continue innovative employment and training programs for people with disabilities in Massachusetts. This includes an after-school program called the Envision Success Project (ESP), which provides career exploration, internships, and job training for young people age 14-21 who are blind or low vision. Last year we also began two new internship programs, the Employment Now Initiative and the Envision Work program, and we are now launching a Pharmacy Technician training program for young adults with disabilities from the north central MA region.
We would like to congratulate again the Shillelagh Award winners that are making a difference in the community! Mary Ann and Ralph Gendron, Tim Mara, Margaret Marshall, Michael Allen, Gloria Judd, Dr. Stephen T. Earls, John Chase, Charlie Chase, Nekr Jenkins, Sal Imperato, Lt. Rob Rob Roy MacGregor, Michelle Bertrand, and Bess Diffley.
Special thanks to Senators Stephen Brewer and Ann Gobi, Barre Legion Post 2, Wholesome Farmer's Market, Dede Charlton, and our main sponsors Avidia Bank, Cherie Benoit Realty, AOH Division 8, Clinton Savings Bank, Crystal Club Charity Open, Timberyard Brewery and Jim Gibbons/Realty Vision, as well as the many more local businesses that donated funds or raffle items. This program was made possible in part from a grant from the Petersham Cultural Council, a local agency that is supported by the MA Cultural Council, a state agency. Thanks to our great performers, the Quaboag Highlanders, the Listening Wellness Center Step Dancers, Banish Misfortune, the Boston Rovers, and the Irish Rhythm Step Dancers, as well as to our emcee, "the Donkey Man," Kevin O'Hara. The event couldn't happen without so many volunteers and at the risk of forgetting someone, special thanks to volunteers Susan LaRose, George and Alan Ross, Lynn Harper, Zack Whitcomb, Michelle Miller, Dave Derezinski, Christine and Marlena Word, Analyse Wnek, Ellie Downer, Dennis Fleming, Karen Lewis, Mary Jo Lundquist, Brendon Sherblom, and Aiden Earle.
Join us for live Irish music, step dancers and traditional foods. Our annual fundraiser invites you to help support those with disabilities in Massachusetts, and celebrate All Things Irish!
American Legion Post 2 450 South Barre Rd, Barre MA
4-10 p.m. DINNER, MUSIC, DANCING, RAFFLES & CASH BAR
4:30-5 Quaboag Highlanders Pipe & Drum
5-5:30 Listening Wellness Center Step Dancers
5:30-7 Banish Misfortune
7-8:00 SHILLELAGH AWARDS
8-8:30 Boston Rovers
8:30-9 Irish Rhythm School Step Dancers
9-10:00 Boston Rovers

EMCEE Kevin O'Hara
The humorous and engaging Kevin O'Hara of Pittsfield, MA, will be emceeing the evening for the fourth year in a row. He is the proud recipient of the John F. Kennedy National Award for his two critically-acclaimed books, "Last of the Donkey Pilgrims," which chronicles his 8-month, 1,720 journey around Ireland with his donkey, Missie, back in 1979. His second book, "A Lucky Irish Lad," is a heartwarming tale of his growing-up years as an Irish-Catholic in blue-collared New England back in the 1950's and 60's.
QUABOAG HIGHLANDERS
The Quaboag Highlanders are a nonprofit organization dedicated to the performance and promotion of Celtic music. Our band's instruments include Bagpipes and Scottish Drums. We are a family band with a variety of musical abilities who enjoys playing music together. Founded in 2003, the Quaboag Highlanders continue to grow, teach, perform, and have a great deal of fun.
BANISH MISFORTUNE
Banish Misfortune is a multi-member band that plays traditional music from Ireland. Their instrumentation includes fiddle, concertina, mandolin, accordion, flute, and guitar, with which they perform rousing sets of hornpipes, reels, jigs, waltzes, slides, polkas and airs, as well as the occasional inspired song or accompanied Irish poem. All its players hail from western New England, some having played together for decades. In 2015 they released their first-ever CD, "No Strangers Here", and in that same year were voted one of the "Top 5 Bands in the Valley" in the Valley Advocate Grand Band Slam!
THE BOSTON ROVERS
The Boston Rovers - Jim Murray, Paul Harty, and Taylor Whiteside. Jim plays the guitar, mandolin and the Irish Bodhran Drum. His baritone voice lends a certainly quality to the musical performances . The Boston Rovers have participated in musical performances in various locations around the world from England and Germany to Beijing and Shanghai ,China.
AMY LAPOINTE LISTENING WELLNESS CENTER DANCERS
Enjoy these young Irish Step Dancers who reside in Barre and surrounding towns as they celebrate the luck of the Irish! These dancers are studying with Amy LaPointe at the Listening Wellness Center in Barre. New this year, the older classes have been learning traditional hardshoe dances! Listening Wellness Center offers an After School Enrichment Program for children ages 5-17 which includes a year long dance program concluding in May with a Dance Recital at the Quabbin Regional High School Auditorium
THE IRISH RHYTHM SCHOOL
Traditional Irish Step Dancing by some of the finest local students. Always a crowd pleaser, these young dancers capture the energetic, spirit of celebration. The Irish Rhythm School is a certified school of Irish Step Dancing, in good standing with An Coimisiún Le Rinci Gaelacha in Dublin, Irish Dance Teachers Association of North America (IDTANA), and New England Irish Dance Teachers (ITDANA-New England Region, Inc.).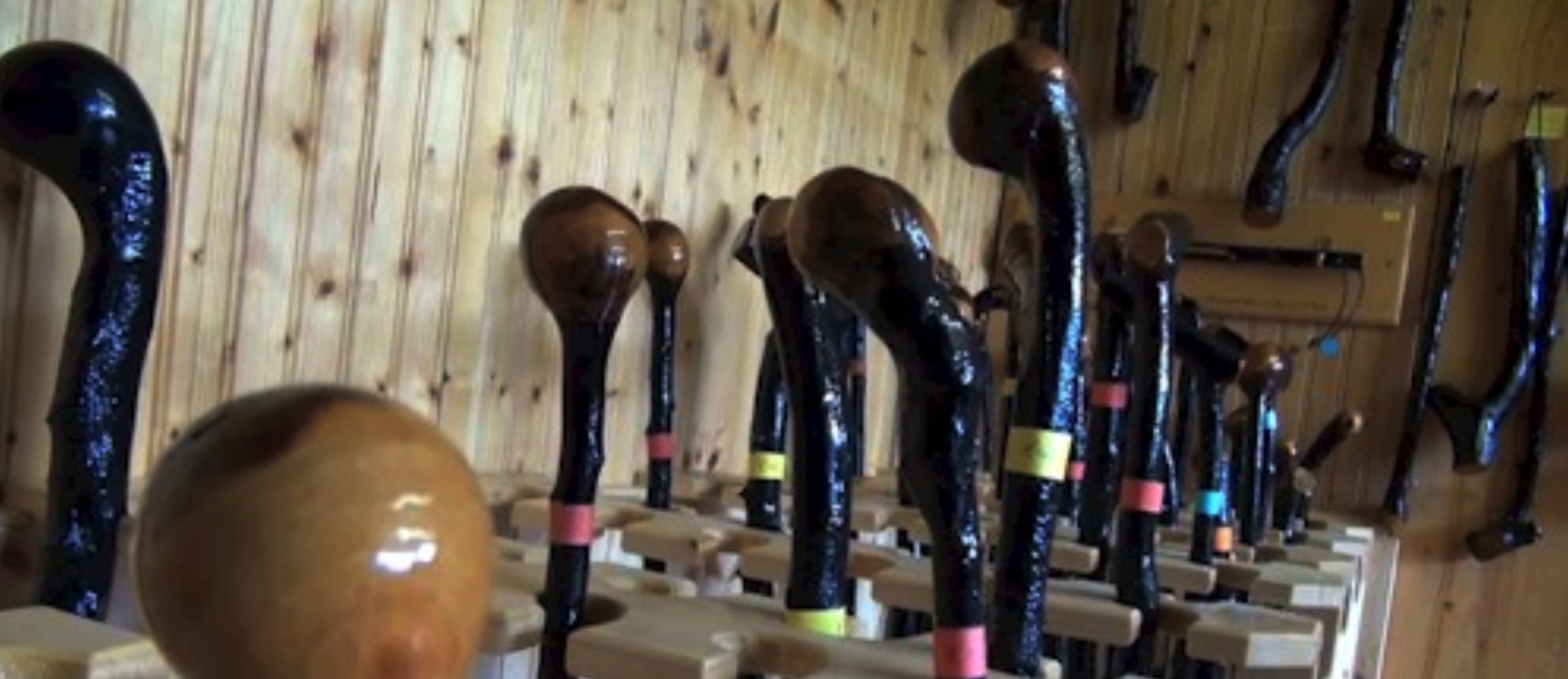 Do you know someone who is kind, generous and gives back to the community?
THE ANNUAL SHILLELAGH AWARDS
Each year we invite the community to nominate local residents exhibiting true Irish spirit. A shillelagh and certificate are presented to the winners for their generosity, compassion, enthusiasm, kindness, and sense of humor.
Nominations are being sought now for the third annual "Shillelagh Awards." Nominees do not need to be of Irish descent, but will be honored for their generosity, compassion, enthusiasm, and kindness that reflects the Irish spirit.
This lively event brings our community together for a great night of Irish fun, while raising money to support people with disabilities.
Thanks to contributions from the Petersham Cultural Council and donors like you, we will be offering free admission, asking only for a donation rather than having to charge for tickets.
This means, though, that our fundraiser depends on sponsorships from generous organizations, churches, and individuals like you. Proceeds from advertisements and raffle sales will be our main source of fundraising revenue.
Sponsorship Information
Deadline to submit: February 18th, 2019 - Maximize your exposure, submit early!
Contact: Theresa E. Kane, Chief Operating Officer: tkane@poluscenter.org, 978-270-2457
Organization: Polus Center for Social & Economic Development, Inc., 501(c)3, #04-2697866
Proceeds from this event support the Polus Center's "Envision Success Project," a career exploration program for legally blind youth (ages 14-21) from the Worcester region and other employment programs for adults with disabilities.

Donors receive full color advertising and acknowledgement in our event materials. All donors, regardless of level of donation, receive advertising exposure on our website and Social Media advertising. Our Program Booklet will highlight our sponsors and Shillelagh Award winners and provide a guide to Irish resources in the Central MA region.
Please send /email/fax ads to Theresa Kane, office@poluscenter.org, PO Box 773, Petersham MA 01366, fax 978-368-4237.
Specs: JPG or PDF preferred, or MS-Word document or business card. Advertisement specifications. We can create an ad for you from your material. Feel free to call 978-270-2457 to discuss our designing it for you. 

Click to view our 2019 Program
THANK YOU TO OUR 2019 SPONSORS
"This program is supported in part by a grant from the Petersham Cultural Council, a local agency which is supported by the Mass Cultural Council, a state agency."